Cheap Used Tractor Trucks
OP-used

Shandong

15 days

150 sets
cheap tractor trucks Made in 2014 to 2017 year.The price is much cheaper than the new tractor head and the construction period is short. Exchange new cabs, engines, etc. according to customer needs.
used tractor trucks number of kilometers traveled is 50,000 km to 80,000 km. It can meet more than 1 million kilometers of travel.
HOWO truck Engine is a newly designed SINOTRUK truck D12 WD615 etc series with a power range of 340~460ps. We will change old Motor oil to new and Gear Oil, we can promise the good quality for Engine.
Engine is a newly designed SINOTRUK truck WD615 series with horsepower ranges from 336hp to 420hp. These engines of used howo tipper trucks will change motor oil and gear oil, and go through maintenance to improve performance, so the quality can be promised. We can also replace engines with new ones if clients request them.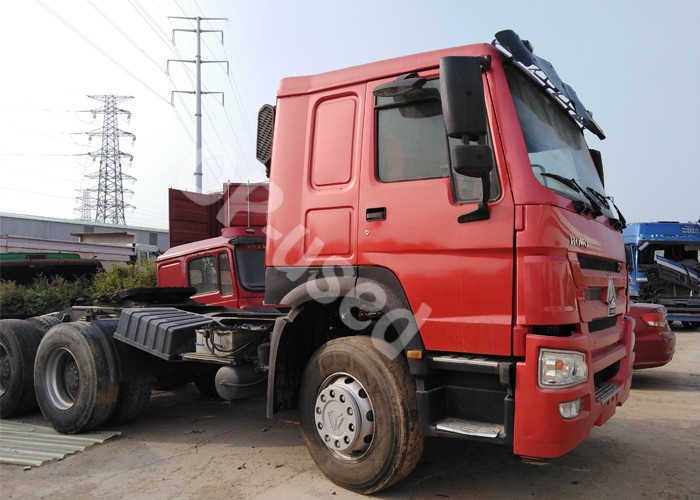 1.Tires 12R22.5 or 12.00R20. Clients can choose brand new tires or tires of 80% new or 60% new. The tires can satisfy clients requirements for strength, break elongation ratio and adhering force.
2.Refurbished chassis. The chassis of used tractor trucks will be refurbished to keep in good condition.The chassis will carry the main weight of goods, so we assure the chassis go under a thorough maintenance.