Secondhand Used Green Kobelco Digger Sizes
1. Kobelco used excavator adopt large capacity diesel fuel tank design scheme, which can effectively improve the working life time.
2.Kobelco used excavator large capacity combustion chamber can better mix air and diesel to achieve the purpose of improving fuel efficiency.
3. The cab of Kobelco used excavator has high comfort and adopts a tubular section structure frame, which has high impact absorption and durability effectively protects the safety of the driver.
Kobelco excavators have been known for high efficiency and fuel saving with humanized design. Unlike other Japanese products, its cab, engine and other locations are reserved in sufficient space, which can bring users a different operating experience.
The Kobelco excavators has low fuel consumption, stable quality and is trusted by many customers.
Kobelco excavators are particularly outstanding in terms of energy saving and fuel saving, and can work for 20 hours after being filled with fuel.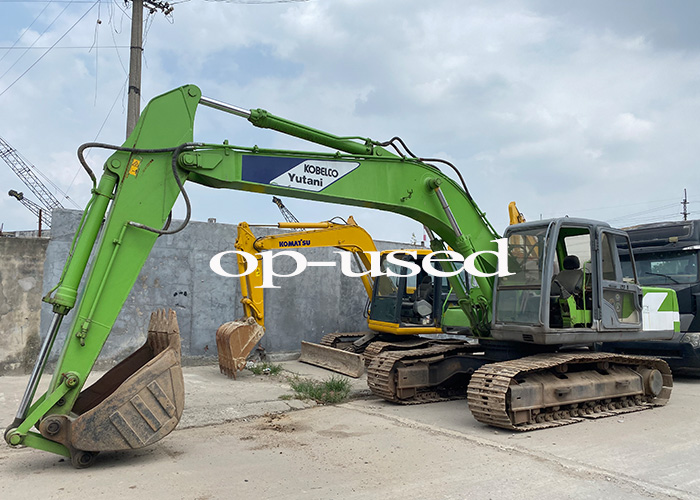 Equipped with multi-function display screen, so that the driver can check fuel consumption, maintenance and other information clearly.
Compared with other brands, secondhand diggers tubing design is more reasonable so it is convenient to disassemble parts during maintenance, and the equipment can be repaired quickly without delaying the progress of project.