Used Mini Caterpillar Cat 306D Excavators Price
Cat 306 excavators have excellent performance, low maintenance costs, and relatively high maneuverability characteristics.
Mini excavator maintenance is simpler and more convenient. The maintenance points are concentrated, and the maintenance panel is firm. Standing on the ground, you can easily check the daily checkpoints.
An excavator is earthmoving machine that uses a bucket to excavate materials above or below the bearing surface and load it into vehicle or unload it to stockyard.
Among of which caterpillar brand excavators have many models and it's production bases all over the world.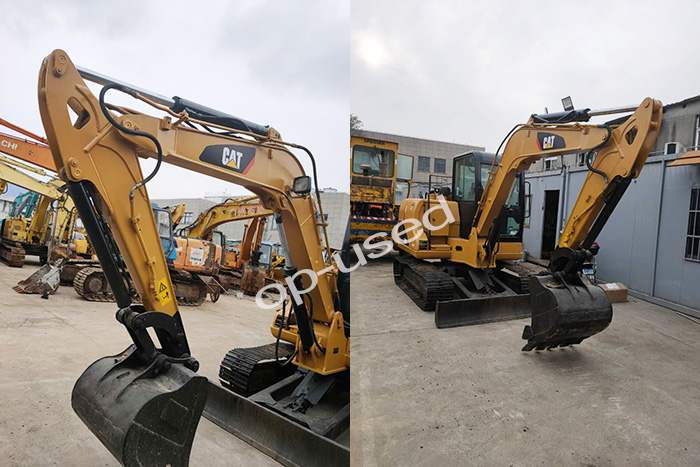 Moving type:crawler excavator
Condition:used
Bucket capacity:0.22m³
Cross weight:5775KG
Max digging height:5530mm
Max dumping height:3890mm
Max digging radius:6110mm
Min turning radius:2720mm
Boom length:3000mm
Engine oil capacity:11.2L
Crawler width:400mm
Crawler length:2500mm
Max traction force:48.2KN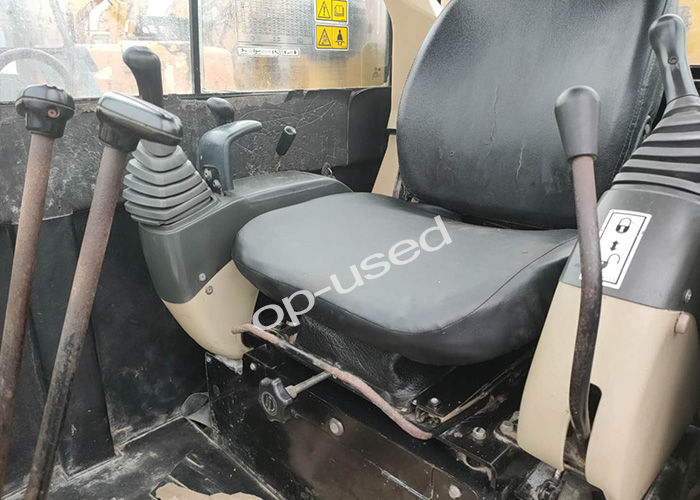 1.Besides caterpillar brand excavator,we also have komatsu exvavators,Volvo excavators,Doosan excavators,Kobelco excavators etc.
2.Cat 306D used excavator has excellent visibility so that the driver can see the surrounding conditions clearly;
3.Caterpillar used excavator wiper is installed on the side pillar of the cab shouldn't block the driver's sight;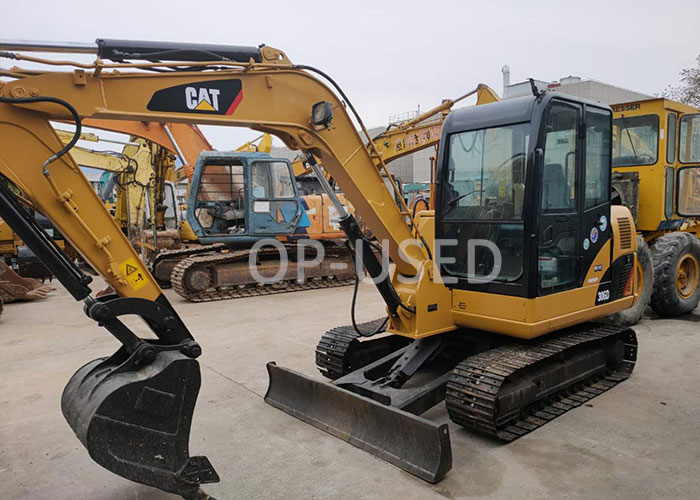 4.Excavator bulldozer can be seen when it is rotated to any angle on the truck which convenient for operation;
5.Mini excavator seat has a backrest and suspension;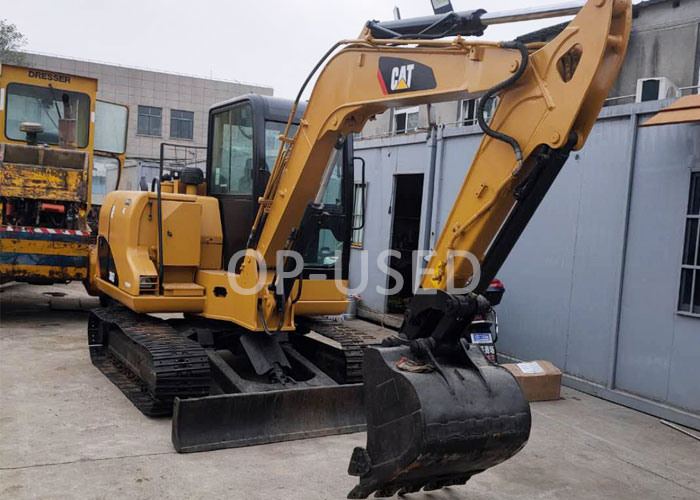 6.The stable chassis can make the excavator have greater ability to lift heavy objects.
7.Mini Caterpillar excavator engine has strong power, super fuel efficient engine, hydraulic pump and distributor are working well.